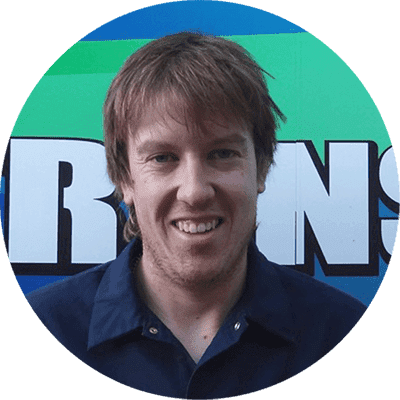 Luke Broadbent
Smooth Operator
As a car enthusiast, I could never leave my own cars with just anyone. The thought of having my pride and joy neglected in transport was my greatest fear.
You will see me at every job and I make sure what you need moved is handled like it's my own.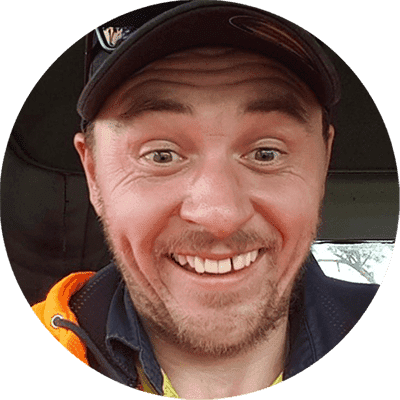 Rhys
Mr Chatterbox
He might just talk your ear right off the side of your head but this all round nice guy has more experience in handling cars and freight than Fonzi has flipping records in Happy Days.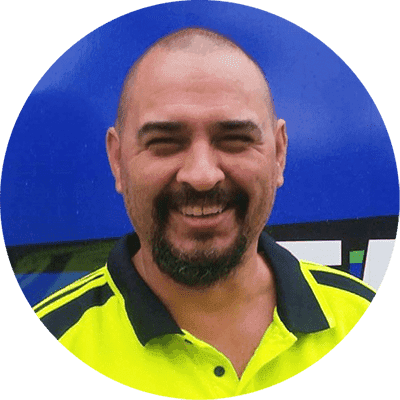 Brett
The Hulk
He's built like a tank, but this gentle giant will appear at times when there is heavy moving involved.
With a mug like that, you'd think he's in the running for the world's best goatee award!
"If it fits, IT SHIPS!"
Based in little old Adelaide, we are a family oriented business who strive to be your new best friends in transport. Some might argue we are still a baby in the big transport world, but we have come out with a bang, moving some of the finest cars, and goods to be seen (or not to be seen) loaded into a specialised truck. Broady Express was founded by Luke Broadbent. A car enthusiast, experienced race car driver and working in the transport industry for a number of years meant is didn't take much for Luke to decide to take his passion of moving people's goods one step further.
"I wanted to begin to change the face of door to door transport and develop a business that can not only be known for time efficiency, but also regarded as one of the highest quality transport operators with the up-most care taken in moving somebody else's goods. I know for myself how hard it is to trust somebody with my cars that not only have a high monetary value but have had countless hours of love and time put into them to make them different from the rest. I want to be the person that people can rely on to take their pride and joy on a safe journey" Said Luke.
Broady Express offers a personal approach which is important when looking for someone to handle your pride and joy to transport across our baron country to its new owner or occupancy.
We are your one stop freight service. We can move everything from Race cars, project cars or even your convertible Sunday driver with the option of it being safe and secure inside our specialised – fully enclosed transporter.
Have you bought some Automotive parts or items of special interest on Gumtree, Facebook, Ebay, an auction yard like Grays Online, Pickles Auctions or elsewhere? We are experienced in all of these fields and can safely transport almost anything big or small with our hydraulic tailgate loader -without a forklift!
Moving house? We can not only move your household goods but can tailor make an interstate transport package which includes moving your furniture and any cars or automotive parts you need to take with you.
Broady Express will move it all because our reputation means the world to us. Take out all the worries of leaving your goods with someone you don't know, we are not only experienced and qualified for the job but are also licensed and insured, are your other quoted businesses fit for the job?
We transport between Metro SA, Country and Interstate locations with our specialised equipment. Covering all areas around Adelaide, Melbourne, Sydney, Canberra and also Tasmania. If you've ever been told your location is to obscure or out of the 'assigned route' then stop what you're doing and look no further. Broady Express uniquely designs it routes to suit you and goes to all those 'out of the way' places. Call us, then sit back and relax, we will have your goods to your doorstep in a timely manner. We live to please our customers and believe in making your lives easier by eliminating the effort of you having to make depot pick-ups. Are you having your car repaired at a workshop? No problem – we can deliver it straight to them so they can get the job done. Do you need an ID inspection for your new car? We can get that done for you before delivery! Have you purchased a bed and need it not only delivered but also set up? Yep, we can do that!
You may have bought something from an auctions or from a homeware store, we have had plenty of experience with dealing out of those kinds of places. The best part in all this is that in most cases, you can be guaranteed to have to only wait a day or two for the arrival of your freight from pickup. Broady Express offers a fast but safe transport experience from door to door.
With our help you can move just about anything that is important to you. Luke deals with almost every job personally and makes sure you are completely satisfied with his work. Have you ever had something in transit and wanted to speak to the driver directly? Unlike fellow competitors, Luke is on call almost every hour of the day. You can keep updated on your job status or have the chance to get any quote or questions answered outside of business hours. We aim to keep Australia moving and keep you happy by answering your every need. We take on board any sized job and transport it anywhere you need, Broady Express lives by the motto "If it fits, IT SHIPS!"